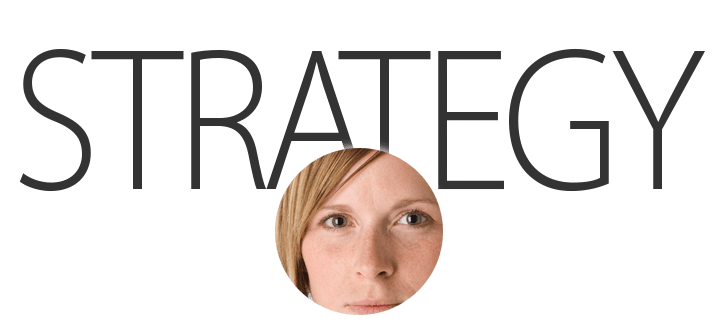 Commercial Website Marketing Strategy
Means Getting Into the Buyer's Head at Each Step of Their Journey
What do you think of the marketing strategy insights below? Most of your competitors likely haven't thought it through on this level. And that's a competitive advantage for you.
5 Insights for Buyer-Focused Marketing Strategy
One: Approach Questions from the Buyer's Point-of-View
What circumstances triggered their online search for a solution? What questions do they have? What pressures are they under? Immerse yourself in their universe, so you can address their issues up front in your Atlanta marketing strategy.
Two: Remember that Humans are Logical and Emotional
When people first set out to attain a goal, they're driven by emotion. So try to make an emotional connection on your Home page. Later, they'll shift into 'logic' mode, looking closer at the details. So make a 'logical' case on your product pages.
Three: Figure Out Where They're Stuck
If your buyer hasn't bought yet, what's holding them back? Whether it's a real-world obstacle, or just a mistaken perception, it's essential to understand their issues. Then be the hero by clearing those obstacles out of the way, if you can.
Four: Step Into the Buyer's Shoes and Look at Their Options
You face competition not just from other companies, but also from people 'doing it themselves,' or, not doing anything. So point out the negatives of those other choices. By a process of elimination, you might emerge as the perfect solution.
Five: Realize That This Is Not About You; It's About Them
A lot of commercial websites are crammed with the words "we" and "our" and "us." The thing is, the customer's own issue, need, business or family is more important than what some company thinks of themselves. So refocus on that buyer by using the word "you" more.

Do You Really Need a Marketing Strategy? Well, Only If You're Trying to Sell Something.
Most commercial website designers and graphic designers focus on colors, fonts and pictures. Of course those are important, but generally they have nothing to do with why shoppers will choose you. So let's sit down and talk about your firm's unique strengths, and how we can leverage them to genuinely connect with buyers.
Let me start with questions and suggestions you may not have considered. –Tom
" Positioning my company to be noticed over others is imperative. Tom has designed and implemented the marketing necessary for me to accomplish this. He is reliable, fast and professional. "
Karen Wilson, Central Bank of Georgia Mortgage Loans